PHUKET THAILAND
TRIATHLON CAMP THAILAND
Swim & triathlon camp for experienced athletes of all levels
Date: 5th to 20th december 2017 ( 7 or 14 days)
Location: Phuket / Thailand
Camp Hotel: What you prefer. We recommend The Regent Phuket Bang Tao Beach****
Number of participants: min. 6 / max. 18
QUALIFIED STAFF
Your trainer in camp
IMPRESSIONS
Here is a little view insight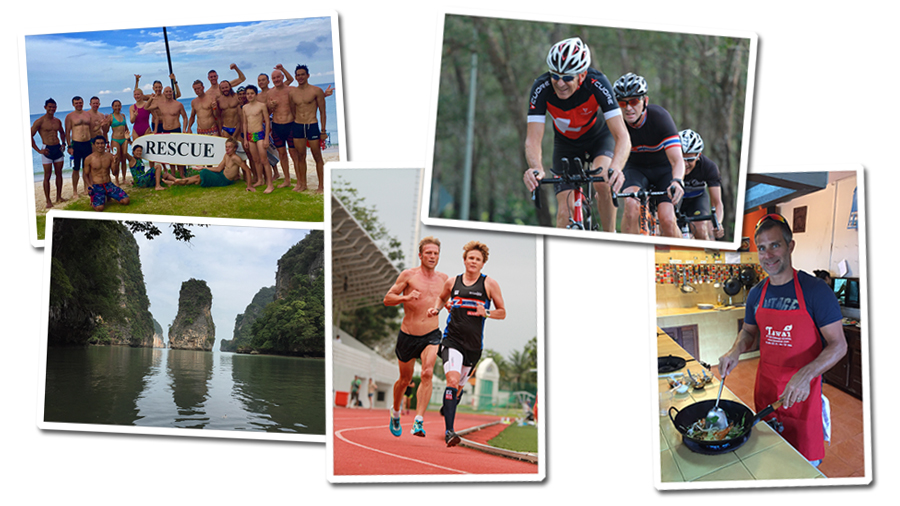 Our services
Our travel package includes the following services:
Professional supervison by qualified coaches

Perfect training condition in triathlon paradise

Assisted swim training and technical drills

Guide run training with running drills, trail runs and track sessions

Guided cycling tours in different groups
Triathlon specific athletic workouts (stability, mobility, strength)

Workshops and insider tips

25m pool and 500m athletics track

Video analysis for swimming

Optional: Thai cooking class
OUR CAMP HOTEL
The Regent Phuket Bang Tao Beach ****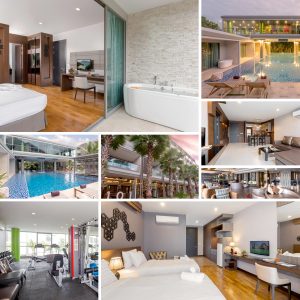 "Thank you to the Jorge Sports Team! A very sympathic trainer team, professional organized camps, a good variety of training sessionsan a lot knowledge transfer, that makes every athlet better! You'll get a lot information about training, technique, nutrition and periodisation of training. I can highly recommend the TriCamps from Jorge Sports to every ambitious athlet. I'll come back next year."

DAVID FROM FRANKFURT
"Wow, what a camp experience. Phuket is an absolute dream destination for triathletes. Best weather, best food, best training conditions, best trainer, best camp ever. You're doing a great job. See you next year."
SEAN FROM PERTH

TRAINING IN PARADISE
THAT WAITS FOR YOU IN CAMP
With our Triathlon Holidays Thailand we offer an extra ordinary training camp. Together with Ironman legend Jürgen Zäck we have composed a unique training and experience progam for you. Phuket is a real triathlon paradise, where you can find perfect trainign conditions all year round. The Laguna Phuket area is host of the legendary Laguna Phuket Triathlon and home of Ironman 70.3 Phuket. The taining camp is designed for intermediates, ambitious agegroupers and advanced triathletes.
The training will be held at different locations, which are mostly in a short distance to the camp hotel . To some of the locations that are further away we will offer a free transfer. For the swim training there is a pbulic 25m pool with a roof top to guarantee constant temperature.
Besides there are beautiful running trails and solid streets with almost no traffic for long and epic bike rides. We will cycle in different groups, so that all participants can enjoy the rides. The region offers various tours with flat or hilly profile.
Swimming, cycling, running – there are guided training sessions on a daily base. Triathlon specific athletik sessions (strenght, mobility, stability, fascial release) mak the sports programm round. Besides the practice we offer theory as well: There will be several workshops for sports nutrition and the latest scientific knwoledge about training.
Triathlon Holidays Thailand is more than training in paradise. There will be a interessting program with boat trips, cooking classes and Karaoke nights. And every evening there will be coulinaric highlights, when we meet for dinner at differente restaurants in the region. Enjoy your time wirh us and let the night end with a drinkt at the bar and have a nice conversation with other athletes.
Thailand is worth a trip and in combination with our unique training camp it pays off double. If you like, you could prelong your stay in Phuket on an individual base. Our travel agency is able to create you an unfortgetable trip. Just ask us.
We love Triathlon!
What are you waiting for? Save yourself one of the few places in our Triathlon Camp Thailand!
Travel requests: info@jorge-sports.com

PLANNED ACTIVITES
That's your schedule for the camp
Here you get a good impression of the planed program: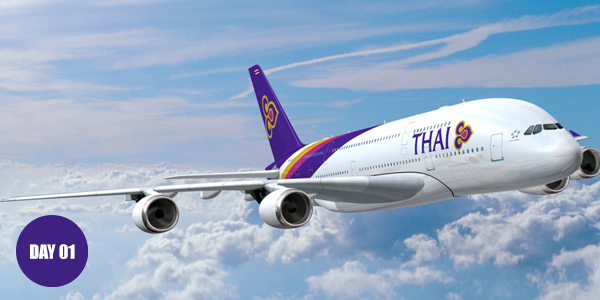 DAY 1: Departure

On the evening of the first day starts the journey with a flight to Thailand. Cheap flights to Phuket you can find from many airports in Europe. We recomand Thai Airways, Air Berlin, Eurowings or Emirates – they all fly several times to Thailand.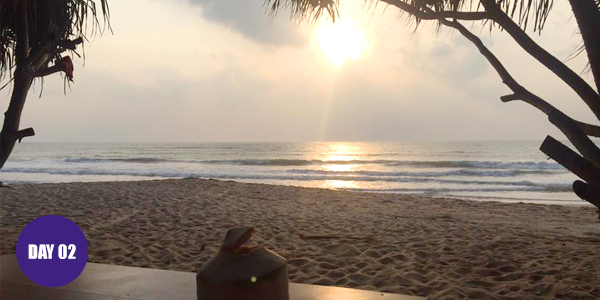 DAY 2: Arrival in Phuket
On the second day you'll arrive in Phuket and there will be a transfer organised to bring you to the camp hotel. The drive will take around 25 minutes, After check in in the hotel there will be a oficial welcome with typical drinks from Thailand. Afterwards we will go out for dinner.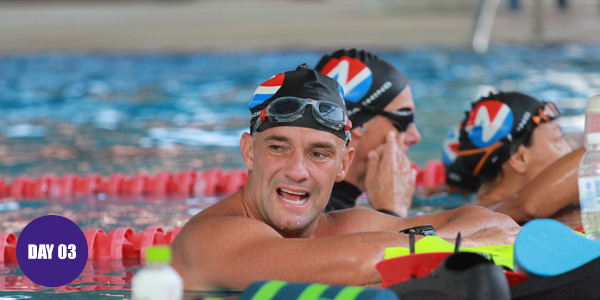 DAY 3: First training and swim analysis

On the first training day in Phuket we will hit the water. In the morning we start with a first swim session at Chengtalay Pool. Then we will have a healthy breakfast together. During the day there will be a swim workshop with video analysis of every participant. The program ends with an athletic workout at the beach before we discover the next restaurant.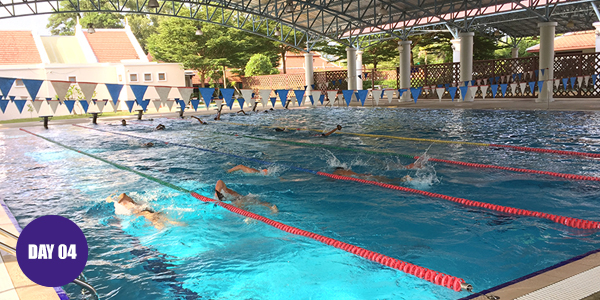 DAY 4: Training day with Jürgen Zäck

The second training day starts with a short mobility session, where we will do some swim specific drills. Afterwards Ironman legend Jürgen Zäck calls for the next swim session. During the day we'll enjoy the awesome beachfront of the Laguna area. In the afternoon we'll pick up the rental bikes and the training ends with a trail run.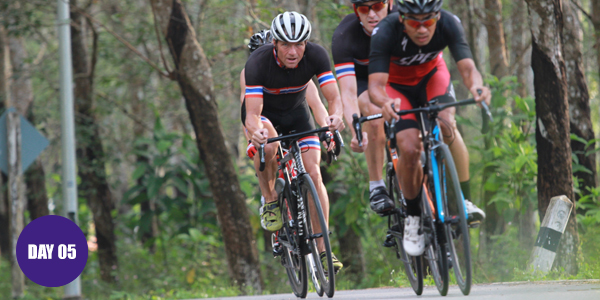 DAY 5: Time Trial and Functional Movement Screen

The third training day beginns woth an open water swim. After the breaky we will introduce you to triathlon specific athletic. A functional movement screening will uncover weaknesses in your personal movement patterns. All participants will get individual recommendation for corrective excercises. Goal is a painfree training and more performance in all diciplines. Highlight of the day will be a time trial training with "Zäck-Attack". Later you can discover the nightlife of Phuket.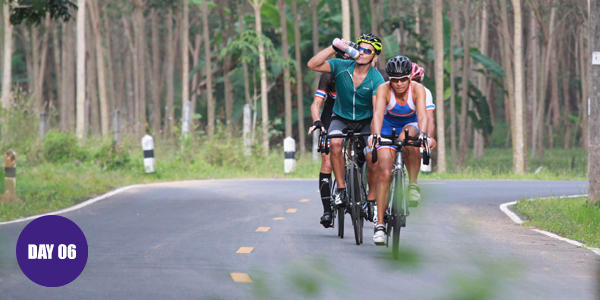 DAY 6: Cycling in the Jungle

The fourth training day starts with a long bike ride in groups of different levels. The tour leeds along lonely roads without traffic and through small villages. The scenary is epic and if you are lucks, you can see some elefants along the road. The rest of the day we relax at the beach and enjoy some jung coconuts. In the evening there is a stability session on the training plan before we go out for dinner again.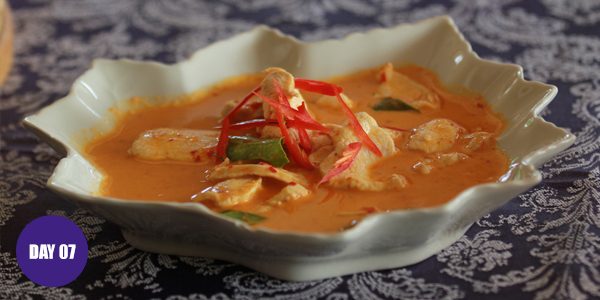 DAY 7: Thai cooking class and Karaoke night

An extraordinary culinaric Highlight waits for you on the sevens day. After another swim session with Zcoaching there will be a Thai cooking class during the day: Spring Rolls, Tom Ka Gai Soup, Panang Red Curry and Pad Thai – you will learn to cook a menu with four dishes. In the evening there is a long run with Jürgen, that ends traditionally woth a splash in the ocean. After dinner at Supper Club you can join us for a Karaoke night.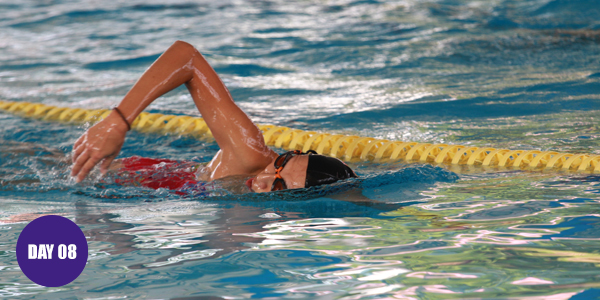 DAY 8: Brick session and swimming

Training day number six starts with a brick session. After the breaky we will discuss the topics running technique and efficient movement befor we hit the pool again. Dinner will be at another classy restaurant.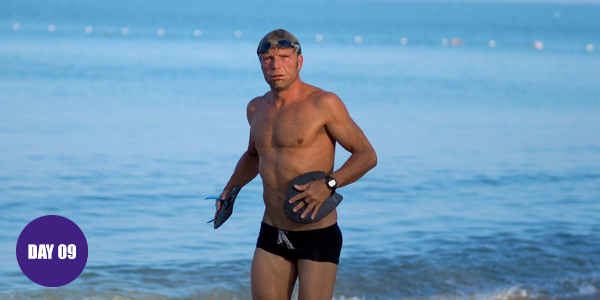 DAY 9: Open Water Swim, Beach Club & Technical drills

The seventh stand sin the sign of water. In the morning we dive into the ocaen for another open water session. After the breakfast we chill at the beach. In the afternoon there will be another technical drill at the pool. On the evening there is the chance to visit the great fantasea show in Phuket.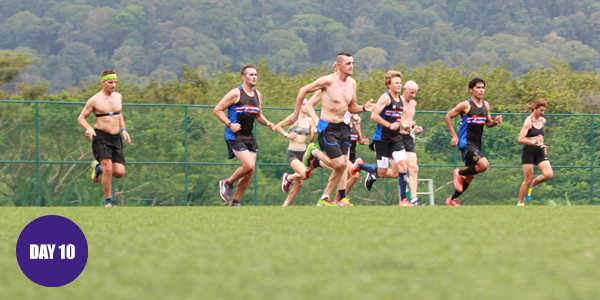 DAY 10: Push & Spin / Track with Zäck

There is fire on training day number eight: In the morning there is a hard bike session with push & spin intervalls. After breaky we plan another swim at the pool and in the afternoon the trainign ends with a track session at the Thanyapur sports center. The dinner is well deserved after this sweaty day.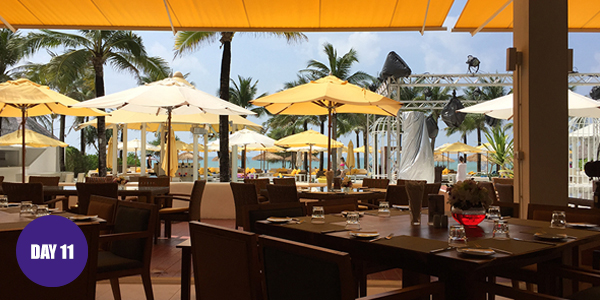 DAY 11: Beach Club

After the swimm session in the morning we will recover at the famous Dream Beach Club. At the evening Jürgen invites for another relaxed trail run that ends with a splash into the ocean again. After an early dinner we will visit a traditional thai box fight.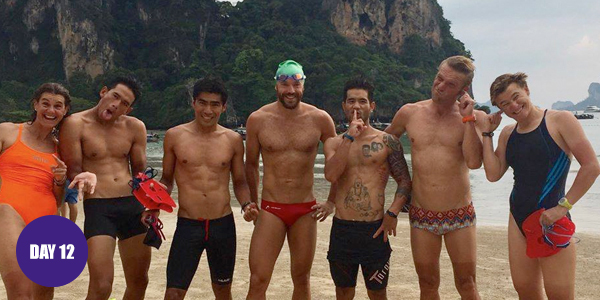 DAY 12: Queen stage

On the tenth camp day awaits you our queen stage: We will do an epic 175k ride to Krabi. The dreamlike scenary will leave you with open eyes. The tour will be guided by car. After arrival in Krabi we cool down with an ocean swim to Ralay beach, one of the most beautiful beaaches in the world. We return with a boat to Phuket.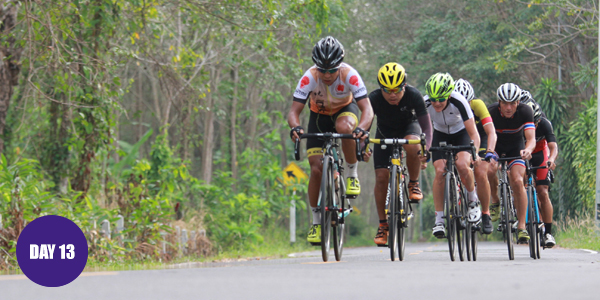 DAY 13: Multi brick session

With a multi brick session we start into the last training day. Three times 20k bike ride and 2k brick run stands on the training plan. The breakfast is well deserved after this sweaty workout. Afterwards we hang out at another dream beach before the day ends with more swim drills at the pool and an athletic session.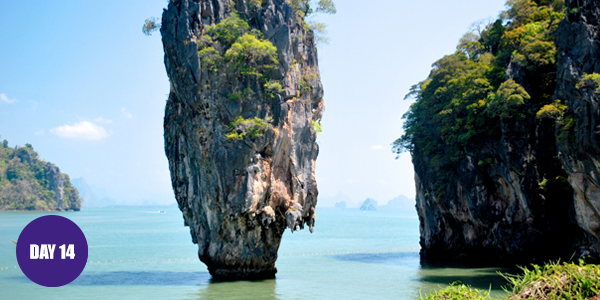 DAY 14: Speedboat tour to James Bond Island

Actually the last day in paradise will be without any training. The optional program is a speed boat trip to the famous James Bond Inslands including a thai lunch. After the dinner the Triathlon Holidays Thailand end with a get together at a great club.
It's not a Honeymoon, but great fun!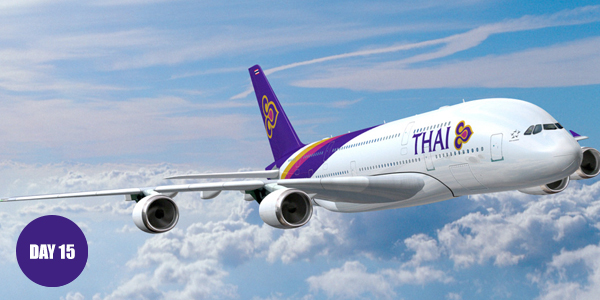 DAY 15: Return trip

After the last breakfast together starts the way back home. Depending on your departure time you can go a last time to the beach. If you like you could also prelong the journay and stay another days in paradise.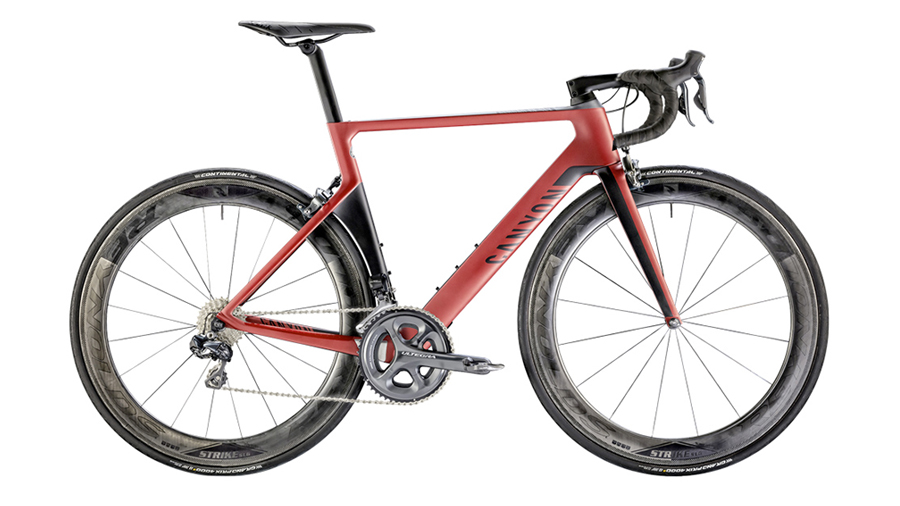 If needed you can rent quality and premium bikes. In Phuket we work together with Siam Bike Tours. Our bike partner offers different models of Canyon bikes from 110€ per week.
REQUIREMENT
For whom is the camp designed for?
Rookies, intermediate or advanced athletes – our Triathlon Camp Thailand is made for experieced triathletes of all levels. Specific fitness is required.
What you need:
You set a high value on professional coaching
You want to train hard and enjoy thai life
You are healthy and fit
You have experience in racing and riding in groups
You can swim at least 400m (Crawl)
Bike tours of 100k or longer ae no problem for you
This camp is made for you!
Note: This offer is not apporiate for absolut beginners!
PRICE & SERVICES
Traval Package
You can book the Triathlon Camp Thailand only on the shown dates. The price for our sport package is 350€ per week. Hotel, Flights and transfer are not included.